Roberto Lugo
Roberto Lugo was born and raised in Philadelphia to Puerto Rican parents. Lugo is a Potter, Educator, Activist, and Public Speaker who bridges his experiences as a minority from an impoverished neighborhood with his desire to represent this culture within the discourse of the visual and performing arts. Lugo is a professor of Marlboro College in Vermont and Director at Large for the National Council on Education for the Ceramic Arts. He has exhibited at SOFA, Collective, and FOG design fairs and his work can be found in the Philadelphia Museum of Art.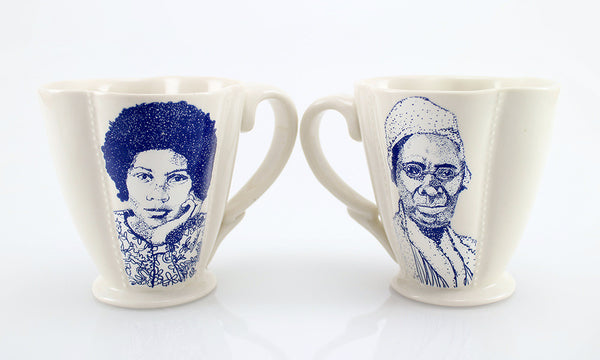 bell hooks and Sojourner Truth Cup
bell hooks and Sojourner Truth CupImage: Roberto Lugo Cup Design: Kristen KiefferPorcelain 3 3/4" x 2 3/4" x 3 1/2" with decal, 10 fl ozFor the longevity of your decal, please avoid the dishwasher.Please note that cups are made to order. Your cup ...